Cycling Without Age Australia is a not-for-profit charity regulated by the Australian Charities and Not-for-profits Commission (ACNC). The incorporated association is governed by a Management Committee.
Our Management Committee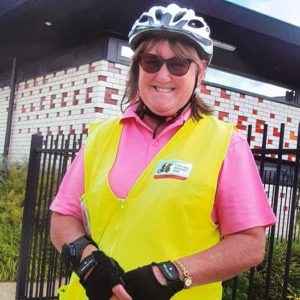 Angela Hird, Chair

Angela lives in Kerang, in rural Victoria, and is a graduate of the Loddon Murray Community Leadership Program.  Having spent 40+ years in various organizations and roles within, this is her first foray outside her local domain to embrace the role of Chair within our Management Committee.

Her career path includes manufacturing, agriculture, transport, finance and real estate industries, contributing to a wide range of skill and expertise.

A passion for connecting with the outdoors and natural environment is what drives Angela's involvement in Landcare and the local Cycling Without Age chapter.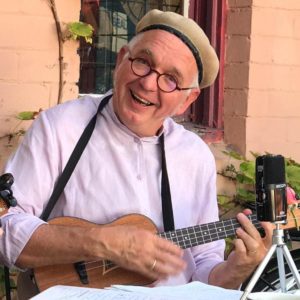 Tim McGrath, Treasurer

Tim has 30 years experience in the information processing industry specialising in standardising the data required for facilitating trade in international supply chains. Between 2000 and 2016 he participated in the development of international standards in these areas both as a participating expert and as a chairperson. During his time overseas Tim has worked with organizations and international projects covering digital transformation in public procurement, global supply chains, electronic invoicing, freight and logistics, and customs, focusing on the issues of governance and management of stakeholder communities. These include the World Customs Organisation, the United Nations, the European Commission and the Australian Taxation Office. He has been involved in the CWA Perth chapter since 2019.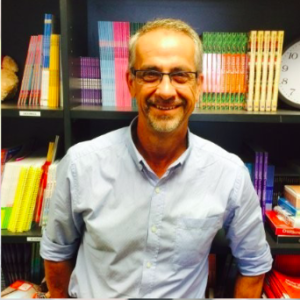 Tim Rogers, Committee Member

Tim lives in Currimundi on the Sunshine Coast, Qld. He has 35 years experience in social work, community development and human services including 17 years in innovative program development and senior management. His work has included significant years both in the public service (Health, Family Services and Welfare) and the not for profit sector. Tim has a strong commitment to strengths based practice in all areas of his work. As a keen cyclist, he joined Cycling Without Age in 2019, establishing a Chapter on the Sunshine Coast and becoming a member of the Management Committee since its inception in 2019.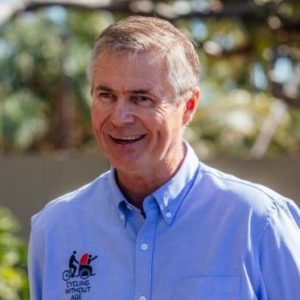 Wayne Sticher, Committee Member

Wayne lives on the Gold Coast enjoying retirement after 30 years in the Fire Service.  He loves being 'out there' having ridden his bicycle unassisted from the Gold Coast to Uluru and plans to complete the long east-west trip!

He believes contribution is the rent we pay for the space we occupy on earth, holding active positions with Volunteer Marine Rescue, DonateLife, Toastmasters and Queensland Eye Institute. Wayne is also the Consumer Advisor to the Queensland Tissue Bank Governance Committee.  CWAA makes a huge difference to everybody involved, and connections naturally flourish.  He joined CWAA's Management Committee in July 2021.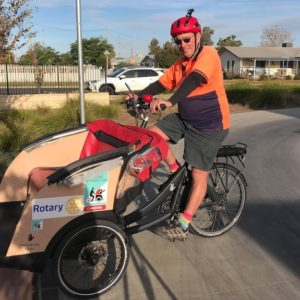 Peter Guppy, Committee Member

Peter lives in Parkes (Central NSW) where he is enjoying retirement after working in the newspaper industry for most of his working life.  Volunteering gives him a reason to get up every morning which he believes is the essence of a fruitful life. He is a long-time, passionate Lifeline Crisis supporter through which he realised that a lot of people do not get outdoors, and this was one of his motivations for volunteering with Cycling Without Age. He sees the pleasure of rides for pilots as well as passengers. He joined the CWAA Management Committee in July 2021.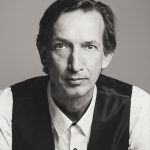 Dick van den Dool, Committee Member

By trade, Dick is a transport planner. After more than 30 years in the industry, he started his own business in late 2017. The focus is on Active Transport and Road Safety, the underlying philosophy being to create a healthy planet, people and places. Dick is an industry leader having written key guidance instruments, and delivering much of the related infrastructure throughout Australia. In addition to CWAA, Dick volunteers with other like-minded organisations and professional entities, such as BIKEast (his local bike group, affiliated with CWAA); Standards Australia; Engineers Australia; Cycling and Walking Australia and New Zealand; WalkSydney; and 30please.org. These strong professional and community connections provide great opportunities for CWAA to influence policies and investment for the safe and convenient infrastructure that is needed to offer CWAA rides.