Cycling Without Age is a not-for-profit charity that provides a community service by connecting those no longer able to ride for themselves with their community and the outdoors by giving them free rides on trishaw ebikes, piloted by volunteer cyclists.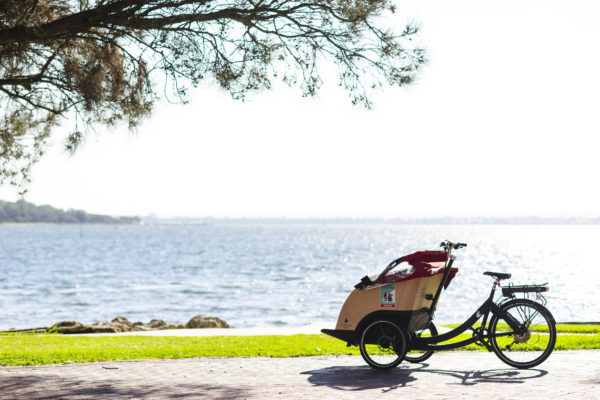 On this website, you can learn more about how to become a part of our team in Australia, whether it be as an Affiliate organising a local Chapter, a pilot (riding the bike), a volunteer or an organisation with your own Cycling Without Age trishaw.
Victoria – Let's Get Together
February 2020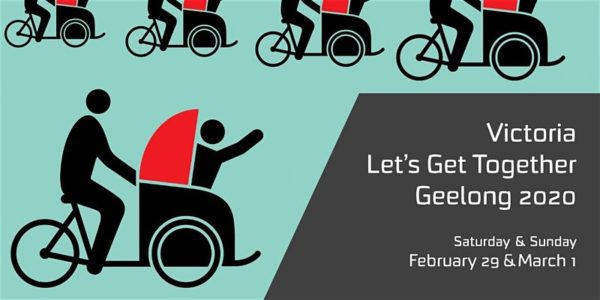 Come along and find out more about this international movement of Cycling Without Age that is growing in Australia.
Our Danish Ambassador to Australia, His Excellency Mr Tom Norring, will be there to kick off the Saturday program which is designed to connect, inform and inspire. Learn how Cycling Without Age is working to reduce social isolation, build communities and improve well-being.
Sunday morning – Join us for a Pilot Training Workshop and ride along the Barwon River Trail.
Come one day or both days, we'd love to see you there to talk all things Cycling Without Age.
Click here to Register
Our latest Chapter is…. Sunshine Coast!
February 2020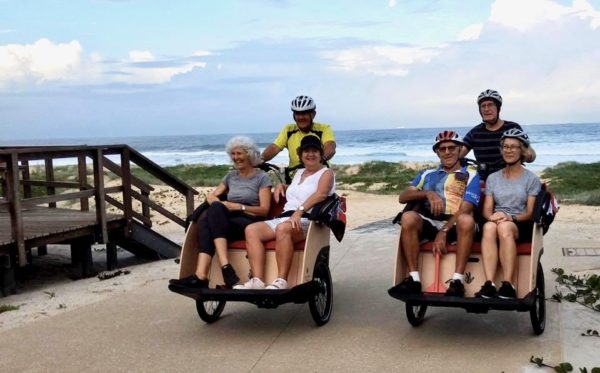 They're here…..two new amazing TRISHAWS have arrived and are looking fantastic on the beautiful Coastal Pathway along Queensland's Sunshine Coast.
If you're heading over to the Sunshine Coast you can check out. Like their Facebook page to find out more!
Cycling Without Age Australia is a registered charity and our volunteers work tirelessly to enable this to be a free service for all our passengers. We do not want cost to be a prohibitive factor in experiencing the joy and inclusivity of our trishaw rides.  However, for our service to remain sustainable, we need financial support.  Cycling Without Age Australia welcomes donations (tax deductible) and also offers sponsorship opportunities for organisations wishing to advertise their support.
You can contact Cycling Without Age Australia at:
Please note that we are a volunteer organisation and so may not always respond to your email immediately.
CYCLING WITHOUT AGE FACTS
Established in 2012 in Copenhagen
First trishaws in Australia in 2016
Cycling Without Age Australia incorporated as a registered charity in 2019
Australia has over 60 Cycling Without Age Affiliates and approximately 35 chapter locations
Represented in 46 other countries
2,700 trishaws
31,500 trained cycle pilots
Over 1 million people served
Oldest pilot is 90 (Jørgen Hass, Denmark) and oldest passengers (Madam Yeo Iu, Singapore, and Dagny Carlsson, Sweden, both 107)
Coffee friends
Chapters with trishaws
New chapters fundraising for trishaws