Cycling Without Age is a worldwide non-for-profit organisation founded i Copenhagen. Our concept is taking elderly and disabled people out for free bikerides in trishaws to include them in the local community and avoid social isolation. We are based in various cities and states all over Australia. On this website, you can learn more about how to become a part of our team in Australia, whether it be as a pilot (riding the bike), community captain or partner/sponsor. You can also find information on how to book a free ride for yourself, your grandparents, your friends or other elderly people that you know!
Find more resources on our international website:
Starting a chapter in your local community
Getting started with a Cycling Without Age chapter is an amazing experience. Nothing beats witnessing the joy of the elderly, pilots and personnel interact on and around the trishaw and seeing the smiles of passengers coming back from their first ride with wind in their hair, rosy cheeks and full of stories. We love to experience the movement of Cycling Without Age spreading all over the world and always welcome more to join.
We have launched a simple Affiliate model for communities, nursing homes, cities and individuals worldwide to become part of the movement. We already have a wealth of experience in working with nursing home staff and management, city councils, other volunteer organisations, cyclists federations as well as great ideas of how to get the initiative off the ground and locals excited.
Find out how it all started in Copenhagen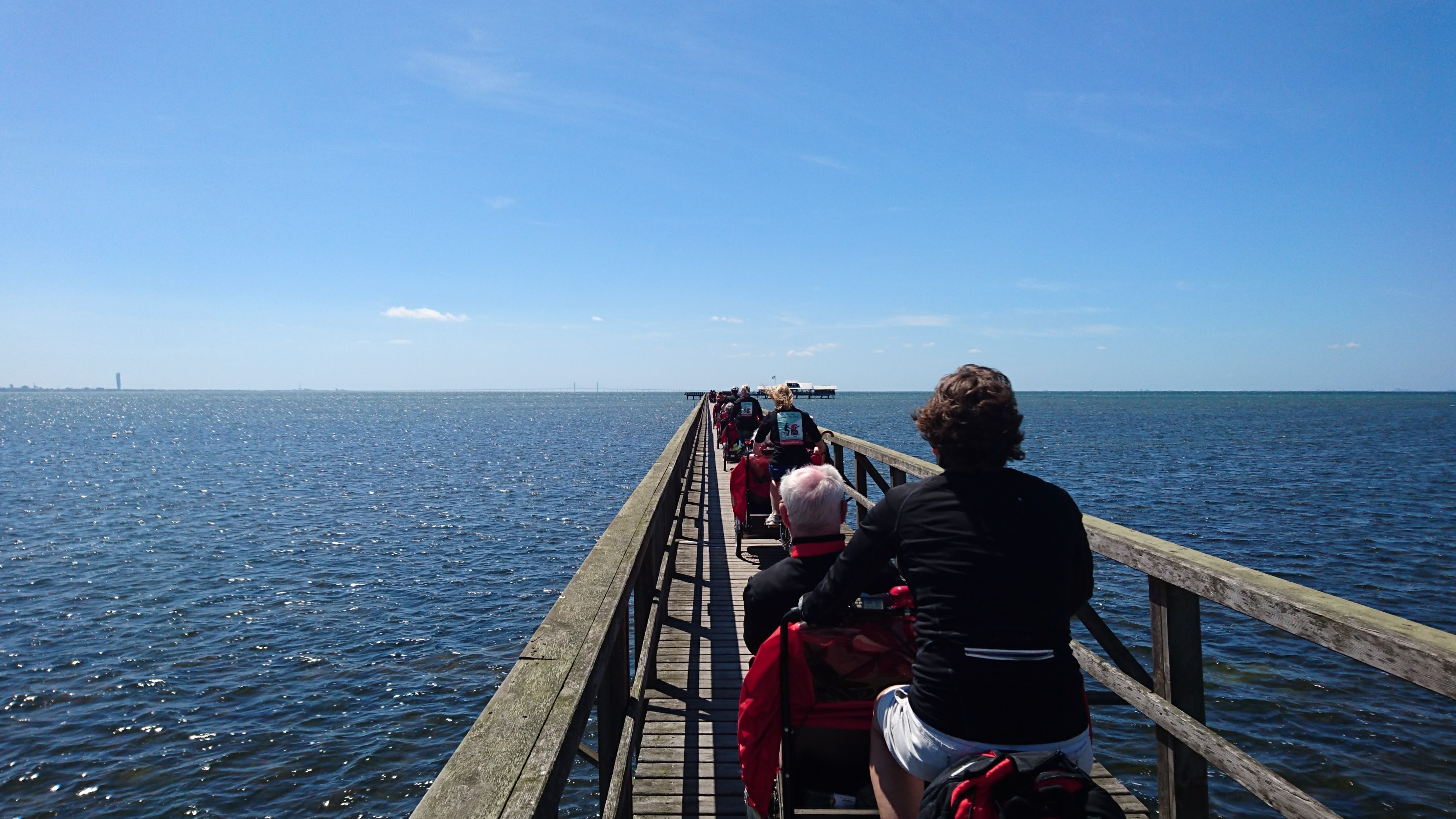 CYCLING WITHOUT AGE FACTS
Established in 2012 in Copenhagen
Represented in 42 countries worldwide
1,200 chapters
2,000+ trishaws
12,000+ trained cycle pilots
Over 60,000 elderly people have been on rides
Oldest pilot is 89 and oldest passenger 106
Our trishaws cycle 2.2 million km a year or 53 times around the world
Coffee friends
Chapters with trishaws
New chapters fundraising for trishaws
Nicholai is 29. Valborg is 97. Every Friday, they take a bike ride around town
Six young Danish men helping the elderly in Australia
Six young Danish men have dedicated their gap year to helping the elderly in Australia feel the wind in their hair.It's part of an effort to spread the word about a movement that started in Denmark, called 'Cycling Without Age'.

Publicado por WIN News Canberra em Quarta-feira, 27 de setembro de 2017
Travel With Purpose in Australia