Welcome to Cycling Without Age Australia (CWAA). Find more resources on our international website: cyclingwithoutage.org.
We are all heading on the same path that our grandparents were on. It is an inevitable journey of life. Cycling Without Age reminds us of that relationship with our elders and on our five guiding principles that we abide by.
It starts with the simple act of generosity. Give our time to them when they gave us their care and time. There are a lot of stories to be shared through storytelling from our elders, but also from us. They want to listen to us too and through this bridge we form relationships. We take our time, and the act of cycling slowly helps us take in the experience and appreciate it. Without age is the principle of how life does not end at a given age, but instead we can embrace what each generation has to offer through something as simple as cycling.
Find out how it all started in Copenhagen
Nicholai is 29. Valborg is 97. Every Friday, they take a bike ride around town
Six young Danish men helping the elderly in Australia
Six young Danish men have dedicated their gap year to helping the elderly in Australia feel the wind in their hair.It's part of an effort to spread the word about a movement that started in Denmark, called 'Cycling Without Age'.

Publicado por WIN News Canberra em Quarta-feira, 27 de setembro de 2017
Travel With Purpose in Australia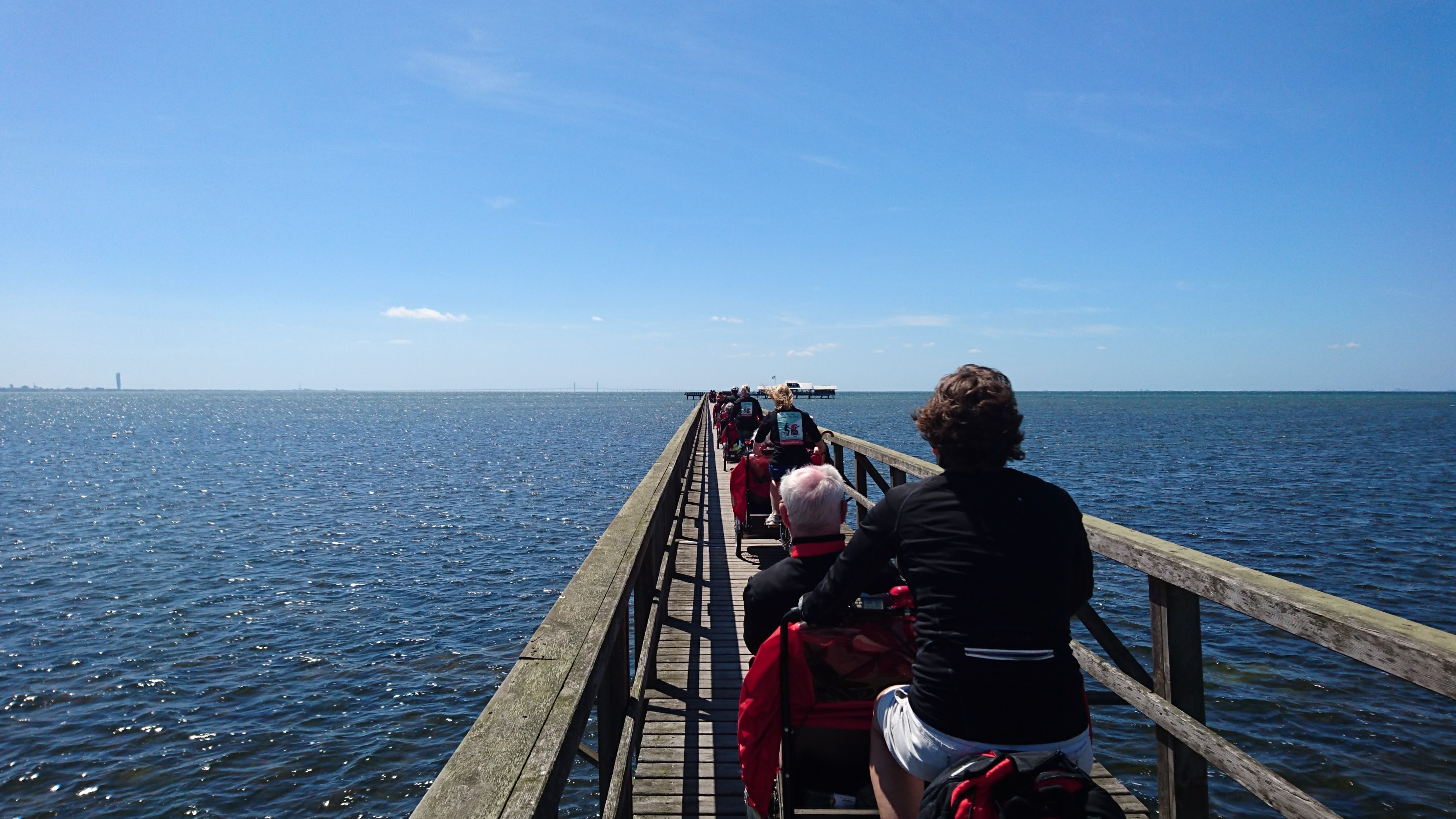 CYCLING WITHOUT AGE FACTS
Established in 2012 in Copenhagen
Represented in 40 countries worldwide
1,200 chapters
2,000+ trishaws
12,000+ trained cycle pilots
Over 60,000 elderly people have been on rides
Oldest pilot is 89 and oldest passenger 106
Our trishaws cycle 2.2 million km a year or 53 times around the world
Coffee friends
Chapters with trishaws
New chapters fundraising for trishaws
Starting a chapter in your local community
If you would like to start a chapter of Cycling Without Age in your city, we would be delighted to help you get started.
We have launched a simple, royalty-free license model for communities worldwide to become part of the movement. Proceed to the affiliate page. We already have a wealth of experience in working with nursing home staff and management, city councils, other volunteer organizations, cyclists federations as well as great ideas of how to get the initiative off the ground and locals excited about it.
Meet Fraser from Scotland
Watch the BBC video that went viral.