The Triobike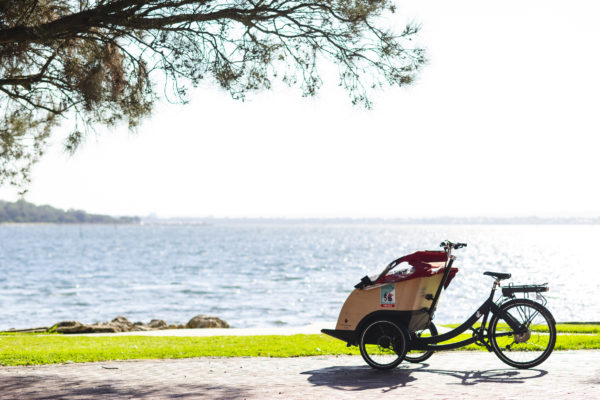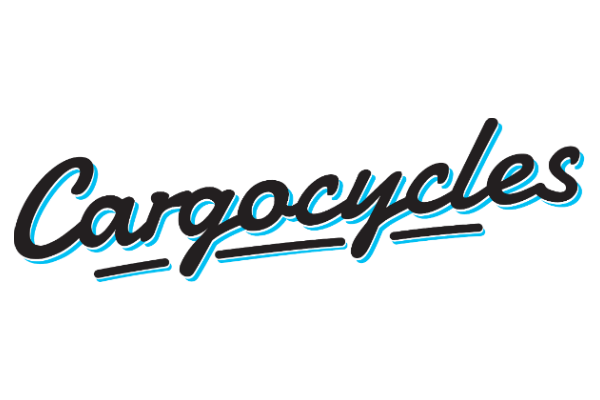 At Cycling Without Age Australia, our authorised Triobike dealer is Cargocycles.
Cargocycles is a bike shop specialising in trishaws, cargo bikes, load carrying bikes and trikes, as well as electric bicycles. Their cargo bike store has a huge range of bikes and trikes on the floor, dedicated cargo and electric bike servicing, and genuinely enthusiastic and passionate staff.    Visit webshop
A couch on wheels
The Triobike is a pleasure to ride even when carrying two adults up a hill. And, it's a pleasure to sit in with soft, bespoke cushions. Once seated, safety is key with a seatbelt per passenger. The Triobike has a handy storage unit and a retractable hood and waterproof blanket for bad weather. Its many windows ensure a superb all-round view.
The seat is all about comfort. At 90 cm wide, it's one of the most spacious cargo bike seats on the market and is ergonomically designed for a relaxed sitting position. But, we also want passengers to travel in style. So, we got one of Scandinavia's top furniture manufacturers to make our cushions. The result is a soft and stylish seat that's also easy to clean and maintain. All you have to do is sit back, relax and enjoy the show. Carpé diem!
**********************************
The Nihola Taxi
At Cycling Without Age Australia, our authorised Nihola dealer is Dutch Cargo Bike.

Dutch Cargo Bike is a pioneering Australian company specialising in the import, distribution and retail of high-end European eBikes.   Visit webshop.

THE SAFETY TRISHAW
The nihola taxi is designed for passengers with stable steering and safety features. The Taxi is wide enough to seat 2 people and the footrest is low enough so that passengers easily can enter the Taxi. Front leg support is used when TAXI is parked and for safe entrance.
This unique trishaw has a separate turning system for the front wheels, which provides a better balance when turning. The bike is made in Denmark by Niels Holme Larsen and his team. They have over 20 years of experience building high-quality cargo bikes. One of their feats is to have supplied the Danish postal services with their 1,600 Post Bikes and the Danish royal family with their Nihola Family.
The Nihola Trishaw is auto-battery-powered and works without using a throttle on the handlebar. It is wide enough to seat 2 persons and the footrest is low enough so that passengers easily can enter the trishaw. Hood and blanket are made of solid weather-proof material. We always recommend buying an extra battery for long trips or when using the bike a lot.
---