Pilots are our volunteers riding the trishaw ebikes. As a pilot, you can make a difference in a rewarding community while meeting new people and even getting exercise. Without your help and engagement, Cycling Without Age would simply not exist.
The tasks of a pilot are supported by our volunteers who take bookings, speak with passers-by and assist in helping load and unload passengers.
How to volunteer as a Pilot
Currently the various Chapters in Australia has different guidelines for becoming a pilot (often depending nohow the Chapter is constituted). Contact the local Chapter location you want to be a part of, to sign up or get more information.
Pilots for Cycling Without Age Australia are required to:
sign a Volunteer Agreement
have a current Police Clearance
be 18 or older
undergo a 2 hour group introduction training and 3-4 hours individual training.
Our Pilots are everyone from directors to senior citizens and students (over 18).  All Cycling Without Age trishaws are eAssist (see below) which means only a moderate level of fitness is required!
Once certified as a pilot with Cycling Without Age Australia you can choose what sessions and locations you want from our schedule of rides.  As few or as many as you like.
Note: each new location requires additional route training before taking passengers.
For more details contact us at:
info@cyclingwithoutage.org.au.
And let us know where you would like to ride.  We can then pass that on to the nearest Chapter to your location.
How to volunteer as an Assistant
If you would like to help but don't feel capable of piloting a trishaw then we highly appreciate volunteers who can assist in logistics, administration, IT, record keeping, communications, marketing and ride scheduling.
You can also contact us at:
info@cyclingwithoutage.org.au.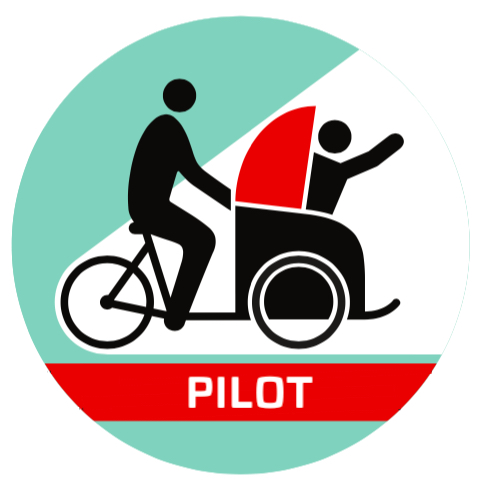 The Trishaw
The bicycle used by Cycling Without Age Australia is a trioBike Taxi trishaw with two passenger seats in the front. It is easy to learn how to use the trishaw, and it's electric so you don't need to worry too much about your physical condition. Learn more about the bike in the video below.