Establishing and operating a Cycling Without Age Chapter does cost money. Currently the typical budget for sourcing and operating a Cycling Without Age trishaw is between $20-25,000 in its first year and $5-10,000 thereafter.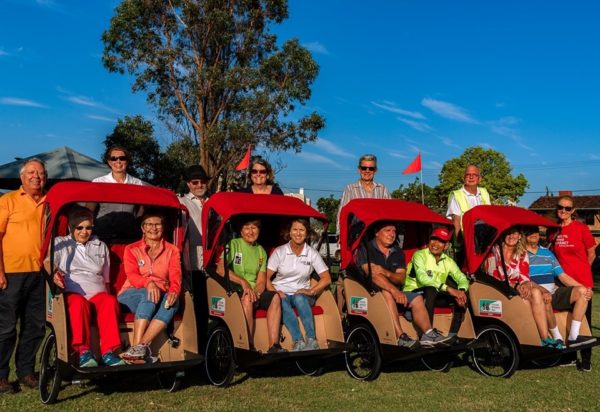 There are various ways that Cycling Without Age Chapters around Australia are funded. Some are funded directly by nursing homes or private benefactors, others by grants, sponsorships and donations.
Cycling Without Age – Australia Incorporated (CWAA) is the national body supporting services and Affiliates(members) in Australia and can assist in fundraising, sponsorship packages and donation collection (as well as insurances, training and ride management).  CWAA is a registered not-for-profit charity with Deductible Gift Recipient status
For more details please contact us on the following e-mail: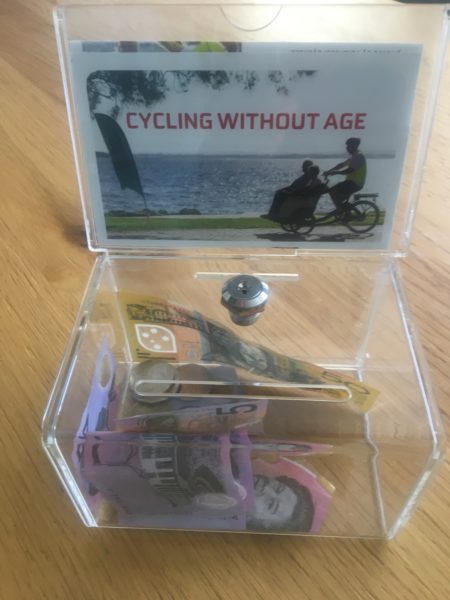 Cycling Without Age Australia is a registered charity and our volunteers work tirelessly to enable this to be a free service for all our passengers. We do not want cost to be a prohibitive factor in experiencing the joy and inclusivity of our trishaw rides.  However, for our service to remain sustainable, we need financial support.  Cycling Without Age Australia welcomes donations (tax deductible) and also offers sponsorship opportunities for organisations wishing to advertise their support.